the best websites for
healthcare and life sciences
overview
The best website services for the healthcare industry
We have extensive experience in the healthcare industry, developing website solutions that respond to the needs of the patient while addressing organizational goals. We provide an integrated solution for you to engage patients, clinicians and the community at large.
Sectors
Healthcare industry sectors we have served
Retail banking

Enable superior digital experiences, by modernizing legacy systems and leveraging APIs, DevOps, and FinTech partnership ecosystem.

Cards and payments

Enable simple, frictionless, and compliant payments experience, by leveraging open API, digital payments, blockchain, and analytics.

Corporate Banking

Transform your business to align to the future of the trade finance industry, by leveraging blockchain, cloud, automation, and analytics.

Investment banking

Drive operational efficiencies and improve experience, by bringing a domain-centric middle and back-office transformation approach.

Custody and fund services

Adopt a platform-led approach, to drive automation and reduce costs, by consuming services in an as-a-service model.

Risk and compliance

Gain competitive advantage from risk & compliance efforts, with risk reporting, AML transformation, and product partners.
Benefits to bank on
Our customers are able to increase productivity without sacrificing usability.
Wellness

We understand your concerns over HIPAA compliance, and we have the experience with integrating back office systems.

Dental

We work with healthcare professionals in a variety of fields – dentists, consultants, hospitals, medical professionals and more.

Hospitals

We can help your organization stay ahead of the technology curve when it comes to your online practices.
Delivery
Transform your technology by focusing on 3 key areas
Data transformation

Accelerate "Data-to-Insight-to-Action" cycle, by consuming offerings like Data-as-a-Service and Reporting-as-a-Service.

Digital enablement

Drive key business outcomes, using the full service digital stack – Mosaic, Digital Jedis, and human-centered design experience.

Innovation partnership

Adopt a collaborative approach to innovation, by leveraging innovation labs, future financial ecosystems, alliances & partners.
Expertise
HIPPA Compliant Websites
Healthcare is one of the fastest growing and most dynamic industries in the world. Patients are connected and engaged in their healthcare decisions, turning to the web for research, diagnosis and recovery. We work with healthcare professionals in a variety of fields – consultants, hospitals, medical professionals, associations, government agencies and more. We have experience with integrating back office systems and the knowledge of keeping your site HIPAA compliant.
0
+
Websites for every variety of healthcare companies worldwide.
0
/10
The top largest healthcare organizations worldwide.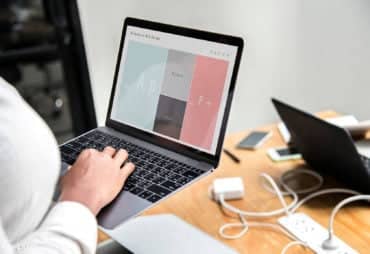 Customers stories
Best Website are always accommodating our diverse needs and we feel like they are a part of our company rather than an external supplier. - John H. Bedard, Jr -
I sleep easier at night knowing the Best Website team is in my corner. Supporting my business and keeping my systems in Tip-Top shape. - Chris Ellison -